Mini Sukranti – Low Rise
Freedom of Expression
Mini Sukranti Low Rise is the next generation lifts. MSLR requires no machine and controller fitted in the lift shaft. MSLR travels at a maximum travel speed of 0.66 mps up to 18 meters of travel height and a maximum load of 544 kg. Mini Sukranti has an in-built automatic rescue device – ARD that takes the lifts to the nearest level in the case of a power interruption. And also, when the lift is overloaded, indicator light turns on and the alarm beeps.
For More Details Contact Us.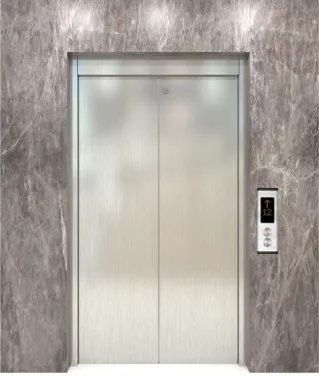 Get to know special advantages of Mini Sukranti
Features
Save Energy
Reduces your power consumption by 60% and increases efficiency by 80%
VVVF Controller
Ensures energy savings and a super-comfortable ride quality
IR Screen Sensor
Curtain of 212 infra-red beams prevents accidental closing of door
Save your health
Eyeris – contactless, virtual lift operating all – an innovation for safety
Mini Sukranti – Low Rise
At Johnson, we manufacture High Speed,
Energy Efficient, Green, BMS/RMS Compatible, Aesthetically rich and durable lifts and escalators.
To get to know more about Mini Sukranti – Low Rise, download brochure.
What's inside in it?
Interiors
Blue Vista
SS Hairline Finish
Wood N Metal – Teak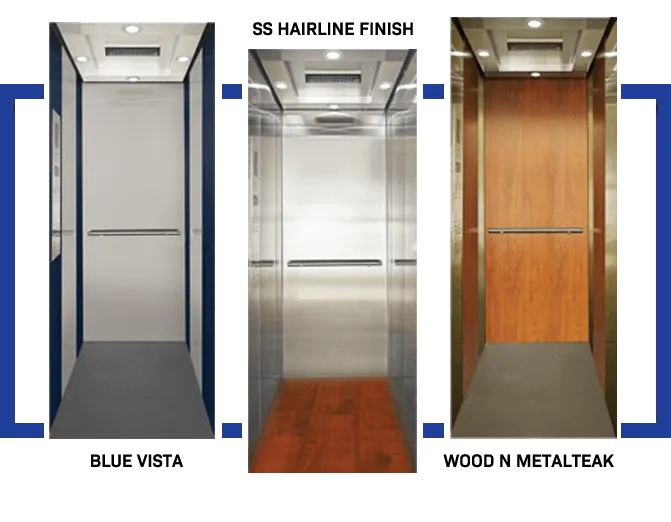 Measurements and Dimensions
Specifications
LOAD
CAR INSIDE
LIFT WELL SIDE OPENING
LIFT WELL CENTRE-OPENING
ENTRANCE
PERSONS
KGS
A
B
A
B
A
B
E
4
272
800
950
1300
1250
1550
1250
700
5
340
950
1000
1450
1250
1550
1250
700
6
408
1000
1100
1500
1350
1560
1350
700
8
544
1050
1350
1550
1650
1760
1600
800
1100
1300
1600
1600
1760
1550
800
| Capacity | Pit depth | Head Room | Speed | Travel | Cabin dear height |
| --- | --- | --- | --- | --- | --- |
| 4P To 8P | 1350 | 4000 | 0.66 | 18 mtrs | 2100 |